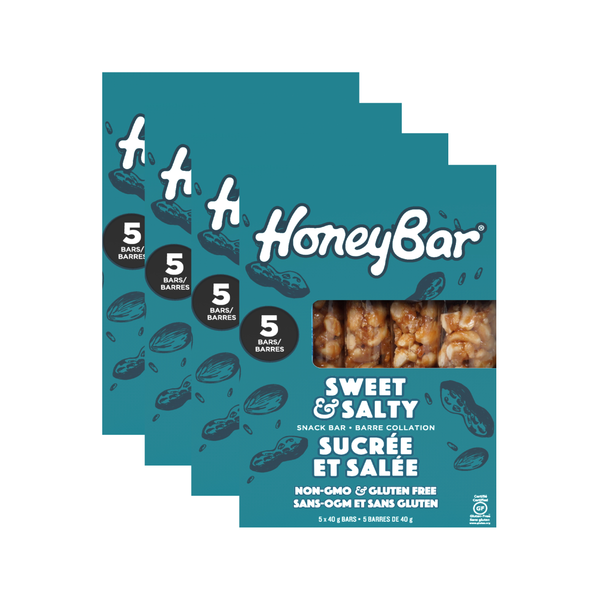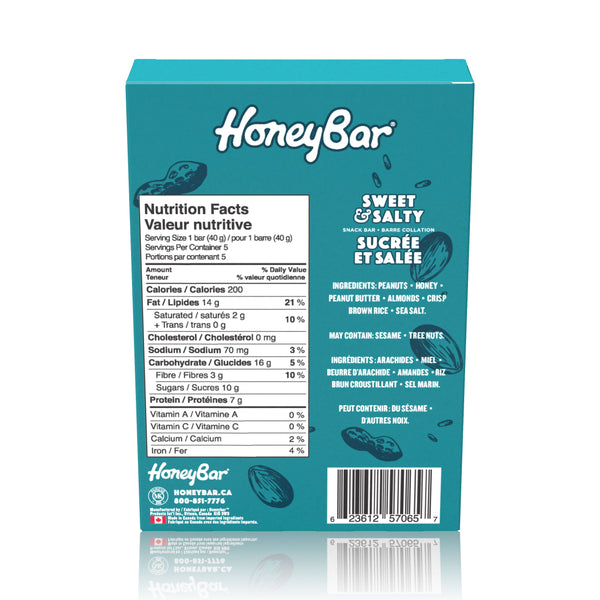 Sweet & Salty | 4 x 5 count
You can't resist the taste of a Sweet & Salty Bar! The creamy peanut butter mixed with peanuts, almonds and crisp brown rice all held together with ONLY honey will give you that extra push of energy to get through your afternoon!
INGREDIENTS · 5 x 40G
Peanuts, Honey, Peanut Butter, Almonds, Crisp Brown Rice, Sea Salt.
May Contain: Sesame, Tree Nuts.