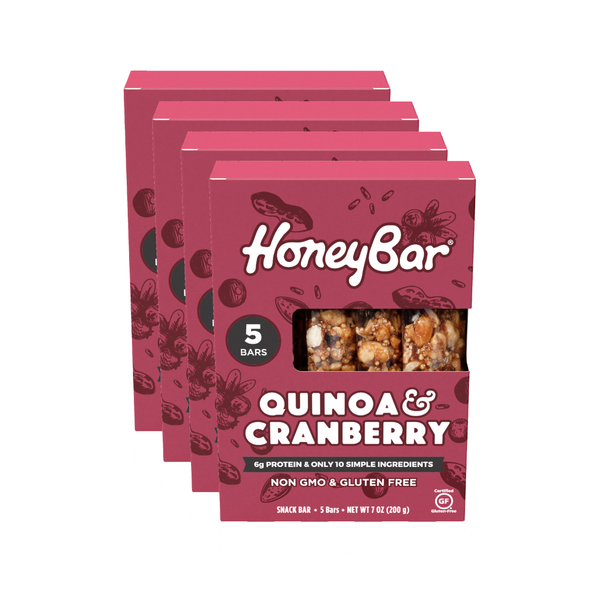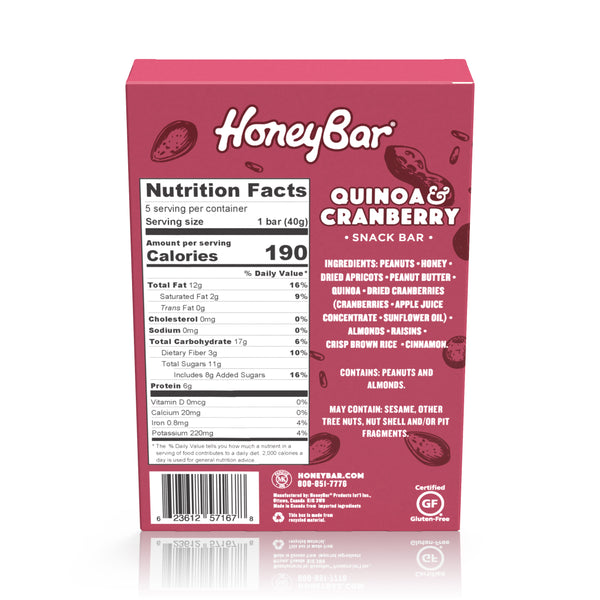 Quinoa & Cranberry | 4 x 5 count
It's all about the taste! The combination of the crunchy nuts, dried fruits and quinoa all paired together with ONLY honey holding them together will melt in your mouth. It defines healthy goodness and great taste!
INGREDIENTS · 5 x 40G
Peanuts, Honey, Dried Apricots, Quinoa, Dried Cranberries (Cranberries, Apple Juice Concentrate, Sunflower Oil), Almonds, Crisp Brown Rice, Raisins, Cinnamon.
May Contain: Sesame, Tree Nuts, Pit Fragments.