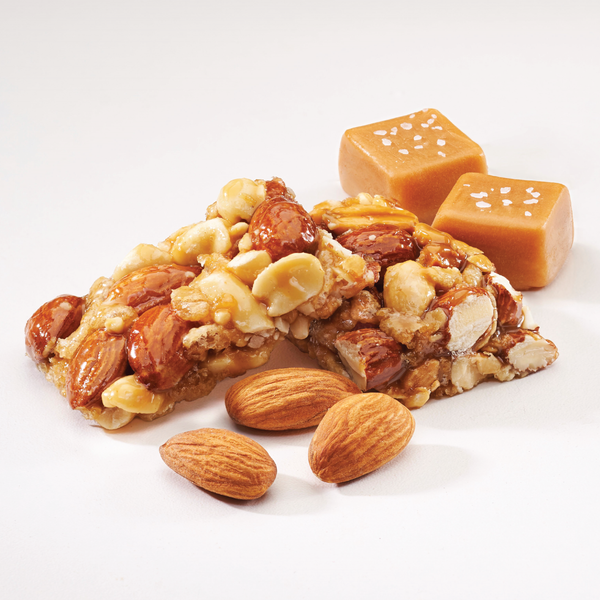 Almond Salted Caramel | 4 x Snack Bites
Newest bar on the block. Sweet caramel combined with a hint of salt and crunchy almonds all held together with ONLY honey. These bars will soon become your favorite sweet treat!
INGREDIENTS · 0.7OZ
Peanuts, Almonds, Honey, Crisp Brown Rice, Sea Salt, Natural Caramel Flavoring.
Contains: Peanuts and Almonds.
May contain: Sesame, Other Tree Nuts And/Or Nut Shell Fragments.